Universal Tourist Agency
At your service since 1960 serving travelers in the entire Holy Land.
What We Offer
Are you a person of faith seeking to conduct a classical religious pilgrimage? Or are you a group of friends seeking adventure over a week of hiking and camping with Bedouins with all amenities and transfers taken care off? Could you be a group of connoisseurs wanting more privacy and the finer things such as our Culinary, Beer and Wine excursion?
From the programs we create and personalize for you, to the support team that you get to know over your trip, to the management of meticulous details related to each individual in the group.
We continue to be at your service since 1960.
Travel Services
Flight ticket arrangements for groups and individuals.
Accommodation arrangements in hotels, guesthouses, homestays, camping or caves.
Transportation arrangements incl. VIP airport services and VIP private transfers.
Travel insurance.
Special & Thematized Tours
Agricultural Tours
Tours for Singles
Tours Specified for Women
Children & Youth Camps
MICE Arrangements
Private VIP Travel Arrangements
Culture & Heritage Tours
Fun Parks and Adventure Tours
Religious Celebrations.
Additional Arrangements
Special guest speakers and evening lectures on topics of your choice.
Volunteering opportunities in NGOs and other initiatives or local harvest.
Cook-a-meal experiences.
Folkloric experiences.
Religious celebrations, mass arrangement and local worship; meetings with parishes.
Services Along Your Stay
Local cell phones for travelers / group leader.
Guide headsets for large groups.
Boxed meals or picnics.
Sample Itineraries
At Universal we pride ourselves in developing individual itineraries for each of our valued clients with tailor-made arrangements to the smallest detail. We invite you to browse through our sample itineraries for some inspiration.
About Us
In 1960 when Naim Tarazi, a Jerusalemite and choir leader and St. Jacob's Cathedral at the church of the Holy Sepulcher established Universal Tourist Agency, the Holy Land, and more so Jerusalem, were a completely different place. Seeing that most tours offered to visitors were commercialized, he decided to borrow 500 Dinars from his uncle and purchased a used car belonging to the Consul of Spain and started to do private tours. By providing his personalized service to visitors he was able to pay off the loan and purchased a second car within 6 months and led the agency to its current status as a specialized and well respected full-service agency in the Holy Land.
Over time the agency expanded its team and services. It is currently managed by Naim's children Margo and Samer Tarazi who have carried on the ethos of Universal Tourist Agency as a provider of specialized services to visitors of all walks of life to the Holy Land.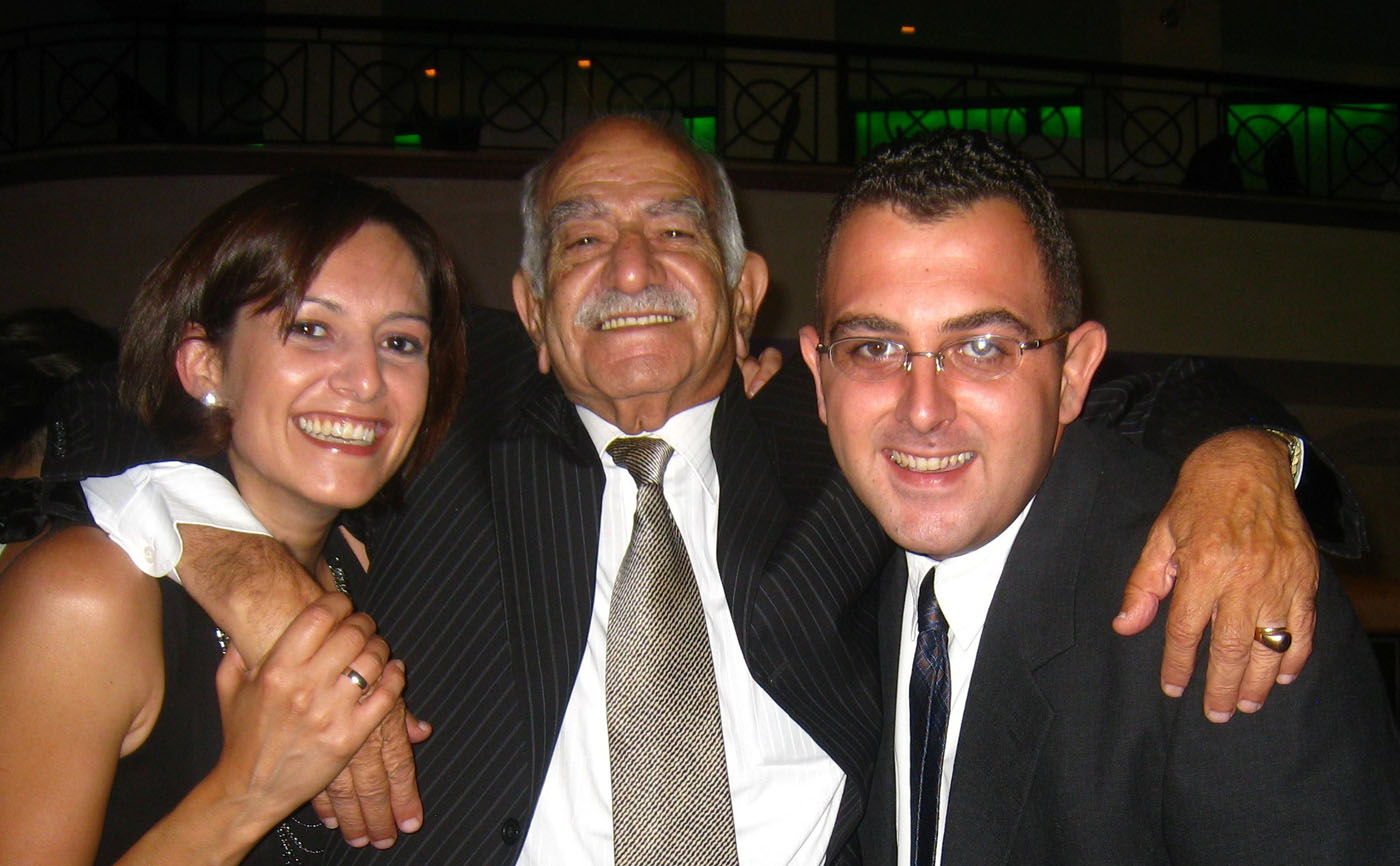 Contact us
Our friendly and multi-lingual staff will be delighted to receive your e-mail, phone call, fax or offer you a freshly brewed coffee at your office in 42 Salah Eddin Street in East Jerusalem.
Don't hesitate to contact us:
by phone: +972 2 6284383
by fax: +972 2 6264448
by e-mail: contact@universaltouristagency.com